Buying remotely is not new – but selling is. Systematic selling takes your sales organization to online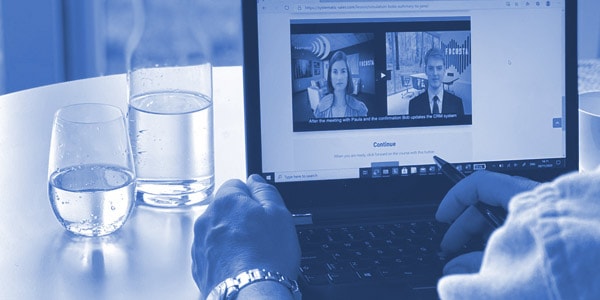 Learn systematic sales online
An online solution sales learning concept designed for B-to-B sales to learn a systematic sales method. The concept is based on narrative storytelling and gamification online. 
The learning environment utilizes a combination of – videos, quizzes, animations
Pre-defined model how to sell complex industrial service solution
How to lead a sales team face to face as well as remotely
Unlocks best-practices how to utilize the principles of "remote selling" when selling solutions
Outcome and key take-aways 
Downloadable set of tools and examples that can be implemented immediately
Story acts as an interactive method how to align with customer "buying journey" at each phase
Speeds-up sales onboarding
Helps sales organization to learn "new language"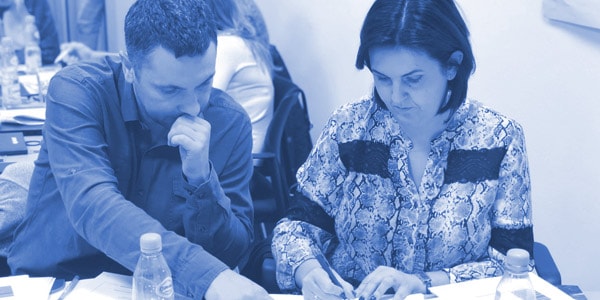 Simulate selling as a team
A customized sales process simulation asses team sales with constructive feedback. Sales teams competing with real customer roles (remotely or face-to-face) to follow a systematic sales process.
Simulated scenarios how to sell complete solution as a team in a systematic way
Helps to implement and apply systematic sales tools in practice
Acts as a method to evaluate and assess sales team members competence and sales process adaption
Unlocks the customer buying journey, key stakeholders and their roles in practice
Outcome and key take-aways 
Strengthen sales process implementation
Unlocks the competence gaps at glance
Uncovers potential high-performers
Debriefing and feedback help to prioritize and unlock development needs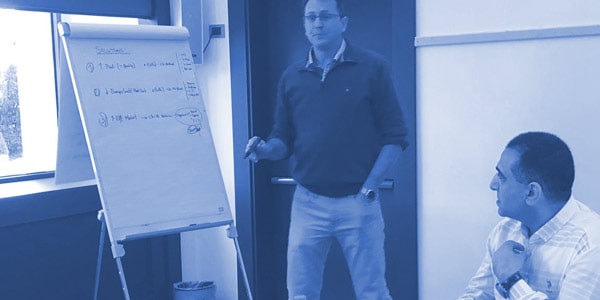 Coach sales leaders to manage transformation
Sales leadership coaching enhances and secures sales transformation. The program is designed to equip sales leaders with skills to lead and motive sales teams to reach better results with proven tools and methods.
Sales leaders to understand and lead people better
Coaching techniques and methods will help sales leaders to utilize the systematic sales process when leading sales teams
Helps to recognize people' diversity when utilizing proven tools and processes as in coaching
Participants will work in plenary sessions, in small groups as well as in individual coaching sessions
Outcome and key take-aways 
Increases leaders' self-awareness
Provides tools to build on individual strengths and to recognize weaknesses for better leadership
Concrete methods how to motivate people in achieving challenging targets
Teaches how to apply sales cadence model to give actionable feedback to make wanted change
It has been great to witness the positive change that has taken place in our process sales culture within these four years. Over 130 trained sales people later, I can only recommend the systematic approach to sales training. Their approach is practical and the sales aids that they provide are useful in making our sales process management very tangible. This was definitely a very profitable investment!